Hey, my name is Delci
I LOVE summer.
And NO shoes.
I also was recently reminded of how lucky I am. I'm a stay-at-home mom. And that's saying something these days where both moms and dads are forced to work full-time jobs just to make ends meet.
I can stay home with my two young kids all day long and in just a short time will begin the wonderful job of homeschooling. Now, all of this isn't to say that my daily life doesn't have (lots! of) jobs. Owning animals and living a life of agriculture, means that there is full-time work…which is drug into the house to make really dirty floors no matter how many times a day the floor is swept!
I desire so very much for others to be able to leave the hubbub and chaos of the working world. Young moms need to be, should be, at home with their children, raising them.
Dads, oh dads, you are so important in the life of your children–don't ever underestimate that! Your children need to be around you, watch you, follow you and learn from you.
And when we are absent because of two jobs, travel jobs, and financial stress, every area of our lives is affected.
That's my mission. To help you overcome all of that…while returning to the simpler, healthier, and restorative way of life.
I've written the first part of the series 230+ Ideas to Profit Homesteading. It's called: Chicken Rich: 7 Ways to Turn a Profit With Chickens. There is a lot of research and ideas to not only grow a product through chickens but HOW to market it and sell it efficiently. You can get it for 40% OFF right now. You can purchase the book here.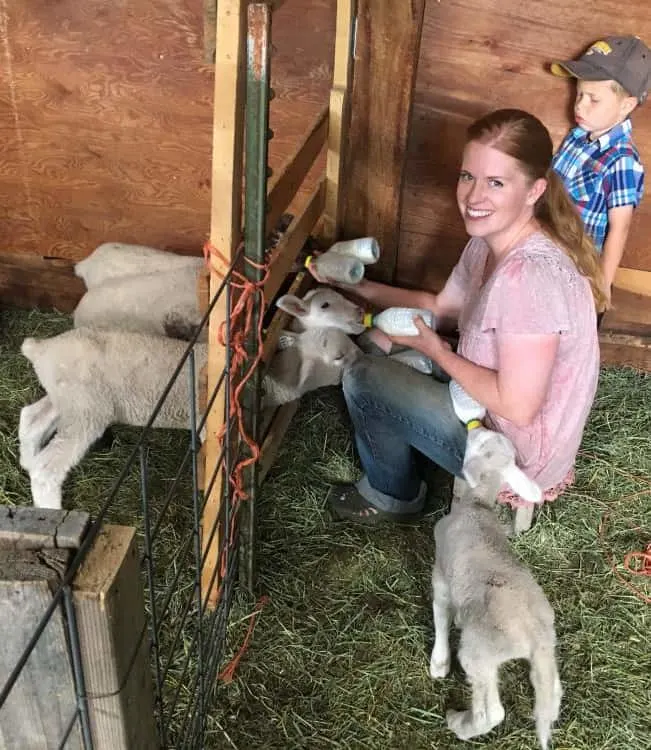 I do. I love animals of all shapes and sizes and firmly believe that we all should be growing our own food and living a simpler lifestyle.
But sometimes simpler doesn't mean easier, know what I mean?
It's hard work raising and owning animals.
It's hard work growing a garden.
It's devastating losing an animal.
And it sure isn't fun to lose a crop to hail…or bugs..or whatever decides to attack during a gardening year.
Bill and I know how hard it is to forge ahead in the agricultural world. Trying to raise a healthy family and make ends meet is no easy feat.
With that said, I would be seriously honored if you signed up to be a member of this community. Thank you for taking the time to connect with Bill and me at "A Life of Heritage". You can join here: Resource Page to Help Your Homesteading Journey

---
Our desire for our "A Life of Heritage" newsletter is to encourage, inspire and share what we are learning with our horses, on our little homestead and what God is speaking to us.
We want to see you succeed and hope to get you thinking and moving forward in whichever way inspired.
We truly believe you have a unique voice. And it's time to rise up and take action. Now, more than ever, we need people who know who they are and who's they are. And with this "knowing" to become a changing force.
So, keep being YOU. (Even if it's with dirty feet.) Step out, be courageous and do what's in your heart. It may be something no one has ever done before!
It's fun to do life together, isn't it?
I would also LOVE it if you found us on social media!
Delci
Founder of A Life of Heritage
---
If you are still interested in my story…
"Well. When I knew you were coming in, I thought for sure you would be anorexic." The doctor said.

Well. Ha. That clearly wasn't the case.
I had gone in to get my blood tested.
And I was 21 years old.
A spry, strong, and "healthy" college student. I had struggled with acne for so long, I almost didn't think about it anymore.
But wait. What? An anorexic? That couldn't be possible.
But blood doesn't lie. And the results shocked me.
A Bad Breakup
Does everyone have a bad breakup? That's wasn't in my plan. I guess it's not really in anyone's plan, is it?
It broke me to pieces. And in those pieces, I was eating like a typical college student and loathing the skin I was born in. I allowed it to ruin several years that should have been the best years of my life.
I was in a dark place and didn't care. And I was strong for not caring, right? I was strong.
So how could my blood say I was so very weak?
Coming Home
My healing began when I came home. Montana is my home and I needed to be with my family. It was then that I realized the beauty of family: my flesh and blood are the only people in the entire world who are stuck with me forever and will love me as I am. That's the beauty of moms and dads: They always welcome us home with wide arms and deep love.
I broke all previous ties and found my place. And when I found my place, I found love. Pure love.
I found a cowboy preacher.
We shared our first kiss on our
wedding day and we lived happily ever after…
After happily ever after…
My husband and I always joke: marriage is like sandpaper. You start out, each like a 70 grit piece of sandpaper, and the day after marriage, you begin to rub.
And as you rub, the pieces start flying, the chunks going in every direction.
And year after year, the grit gets smaller and smaller until each one is like two pieces of wax paper rubbing together.
We aren't wax paper yet. The grit we found in each of us was stubbornness and determination. Sometimes our only determination was that we were proving that "our own point" or "our own idea" was THE ONLY right one, regardless of truth or feelings or…anything.
So, I guess our marriage proves that a marriage can survive the horrid grating of two becoming one. Truthfully, we've had some dark days where we both didn't know why we should continue in the marriage. I mean, imagine…a red head and a cowboy. Why would either of us have thought that the other could be tamed?
And more times than once, I've muttered, "God! I would rather be happy than holy! Can't we JUST BE HAPPY??" But God wants us holy more than He wants us happy. So Bill and I have continued to grow faith, forge forward, and fight on…sometimes still forgetting we don't war against flesh and blood. Marriage is something that can either make or break even the best of us.
It was during this time that I wrote the book, "Extraordinary You". The story of Shani touched a deep part of me because I so deeply wanted to know that I was extraordinary and that I had a purpose and destiny through God's grace and empowerment. Like each of us, I want my life to have meaning, a purpose, and a way to inspire and touch people. So out of the inspiration of reading John Bevere's book, "Extraordinary", "Extraordinary You" was born.
And now, as each day is filled raising and chasing two beautiful children, I have the mantra running through my head, "You are extraordinary. You can fly to freedom and with your faith and the power of Jesus in you, you can be and do your very best. And so can you, my dearly, beloved children."
That is the legacy I want to leave: children who know they are extraordinary and carry the voice of God, even when life is hard when life doesn't turn out as expected, even when it feels like all is lost.
And life does have the propensity to get a little messy, doesn't it? Because, of all things, we found ourselves in…
Financial Ruin
How is it that agriculture can produce some of the hardest, strongest, and most beautiful people in the entire world, and yet so many of them struggle to eke out a living? It will never make sense to me.
But Bill was determined… (see? There's that word again!) …to live like a cowboy. He lives and breathes all things cowboy. It's his memory, his passion, and his future. But it is also one of the hardest professions there is and it takes so much out of the body, mind, and spirit.
It requires so much strength and willingness to keep going when it hurts and is harder than you ever thought possible…and sometimes it takes deep pockets.
(That haystack? ↑ Oh, it's about 3500 small squares bales that Bill stacked with his own two hands!)
We had gone through the Dave Ramsey class a handful of times when we led our church through the class. And each time we made great strides. And after each class, time would go on and we would find ourselves right back where we started. It was frustrating, humiliating, and beyond our understanding of what was going on.
Until we began to learn the principles of finances that Craig Hill taught through his ministry, Family Foundations International. They were eye-opening and liberating. I am beyond thankful that I came across his ministry and teachings.
We realized that there were much larger issues happening in our lives behind the scenes that needed to be addressed and when we began to repair the holes in our finances and treating the real reason we were having problems we were…
Liberated
It was a long, hard road. And many times we both wanted to give up. Our faith was tested and tried and it wavered and asked questions.
And it seemed endless.
But we continued to do what was right even when it hurt.
We continued to move forward even when we desperately wanted to give up.
We continued to trust even when it didn't make sense.
Out of this struggle came triumph, and the "More Than Financial Peace" course was born.
It truly is liberating to live the life you were meant to live in freedom of fear.
And now? Now I'm the crazy goat lady.
I have found that my skin and my health…my blood…are all happy and healthy when I'm feeding it the nutrients it needs. I have fallen in love with a life of self-sufficiency and have made the choice to get rid of processed foods and to feed my family raw milk, home-cooked and homegrown, nutrient-dense foods.
We like to know where our food comes from and to have a part in its growth as much as possible.
And out of this desire to learn more and share what we've learned, A Life of Heritage was created and continues to grow. It's been so to share what's been learned and I would love to share my resource library with you. More information can be found here: Free Resource Library
If you have any questions or would like to tell us the struggles that you've triumphed through, take a moment to contact us by sending a message. We love to hear from our readers and try with all that is within us to respond.
---
---
Below you can read more about the different "sections" that make up A Life of Heritage. They are separated into horse, homesteading, and faith sections.
Read more about us and our heritage and our horse breeding foundation:
Our goal as we develop the bloodlines in our horses, grow in sustainable living on our property and work out our faith in all manner of real-ness, is to never, ever forget our heritage. We turn our eyes to the future. We believe that "we make our plans, but the Lord determines our steps" (Proverbs 16:9). And that a good man leaves an inheritance, or heritage, for his children's children (Proverbs 13:22).

Heritage Club Stables
The two brands that we are proud to call our own are the "Club" and "11 quarter circle". Both were passed down from our grandparents and both are cherished.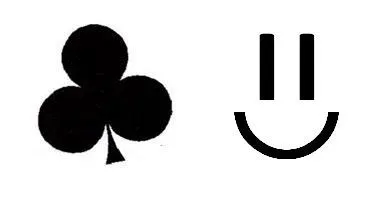 The name Heritage Club Stables was coined when the Ferdinand's brought home the first of Hank Wilson's horses to Lewistown, MT. Old pictures from the '80s have the first Heritage Club Stables logo proudly placed in the corners.
We chose to carry on the name because heritage is important to us. Without heritage what do we have? Heritage is our past that is deeply and beautifully linked to our future.
The property we use for our horse business is owned, for the time being, by Delci's parents, Duane and Donna Ferdinand. After Hank Wilson, Donna's dad passed away in 1973, she inherited 13 Mares and 3 studs. A handful to say the least. At the time she was in Brainerd, MN but eventually moved to Lewistown and after a series of events bought property on the outskirts of Lewistown in order to keep the horses. The three studs were Shujet AAAT, Shubird AAA and Te N Teen.
We are currently working on our breeding foundation, while always remembering our heritage. Be sure to read more about our breeding foundation and our heritage!
You can read more about our heritage here.
---

Heritage Homestead
But horses aren't our only vision with goals. Bill and Delci have grown to love a lifestyle of self-sustainability. There is nothing like providing your family with food that you've grown from start to finish and know exactly where it's been, what it's been fed, and how it's been taken care of.
Farming, homesteading…whatever the label, is made of hard work, determination, and thinking creatively every step of the way, usually with a lack of funds and resources. But it is so worth it. Goats, bees, chickens, gardening, raising bum calves, pigs…all the hard work pays off in satisfaction of soul and health of body.
---

Heritage Everlasting
We also personally believe there is a connection between all of this life we live and love, and God, our Creator. Despite all the grand failings, errors, and mishaps chosen in this life, He still chooses to love me. He still chooses to love you.
Life is full of questions and sometimes…most times…there is no clear answer. As we write our posts, we will wrestle with the many questions of life and faith right along with you.
---