What a life we choose to live! It is wonderful and full of so many blessings! But it certainly doesn't leave us much down time! We are continually on the go, aren't we?
I'd like to view this fall edition as a time capsule. It will be a wonderful memory to cherish and a wonderful way to look back. Looking back with the attitude of "I wish" never gets anyone anywhere. But to look back in the following years to see just how far we've come can be inspiring and totally worth it.
*We get commissions for purchases made through links in this post. As an Amazon associate, I earn from qualifying purchases. Click
here
for more info about cookies collected and our privacy policy.
We will look back and say, remember when?? Wow, where did the years go! Look at how little you were! You were so small and we did so much together! What a wonderful time in our lives! Remember when we had that goat? And remember how I couldn't keep you out of the water troughs?
These years. These precious years. Timeless moments. Right here, right now and gone forever.
Except in our memories.
I desire to give my children a full childhood. Filled with memories of living, and laughing and working together.
That's what this modern homesteader's heart longs for. A simpler life, free from the pull of processed time and food. A life that can provide. A life not dictated by stock markets, the economy or who wins the elections.
This life is hard work but so full.
A day in the life. A day written down in history. A day like all the others and like no other.
A day in the life of a modern homesteader
So, why Kamut wheat? Well…I'll tell you what, we are so happy to have switched to using only Kamut wheat, and here's why: Why I Only Use Kamut Wheat as a Homesteader
Also, our Kamut Wheat Cracker is definitely working making! Sourdough Kamut Wheat Cracker
Come and dance to the music of the milk with us! Children and Homesteading Chores: Why and How
This fall edition includes a comprehensive checklist for your garden: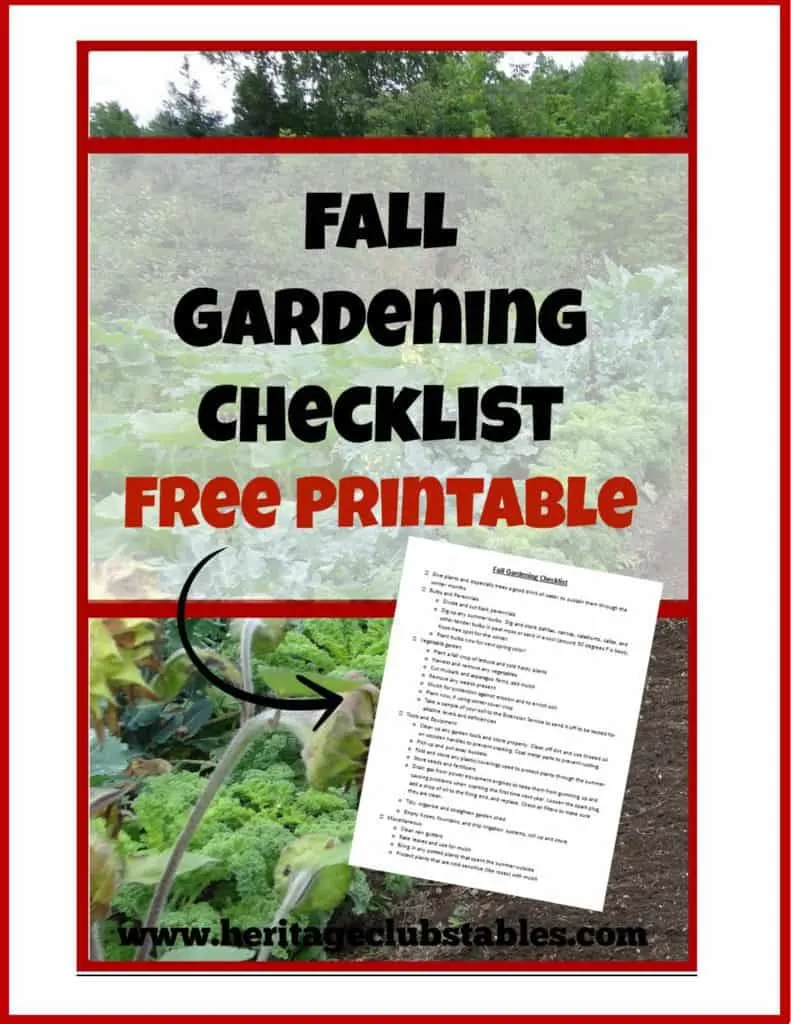 Also, please feel free to sign up for our free resource page. We are continually adding to it and want to bless you with the information. Subscribe to our newsletter to receive the information to the password protected page. We will keep you updated with new additions, so add us to your contacts in your email so you never miss a beat! You can find a sign up form on this page 🙂
All you have to do is:
Sign up below
Find your confirmation email (in inbox or junk/spam folder) and confirm subscription
The Welcome email will hold all the details and password for logging in to your resource page
Add [email protected] to your contacts to ensure that you receive future emails and updates to our resource page
I also would love to know what would help you. What can we add to our resource page to make your life that much easier?
If you would like a sneak peek into our resource page:
Free Resource Page for Horse Owners
Free Resource Page for Homesteaders