The easiest healthy tea can be made with bone broth and some spices for a yummy, spicy drink that will keep you healthy and satisfied!
I'm not a coffee drinker.
Or a tea drinker.
Until now.
*We get commissions for purchases made through links in this post. As an Amazon associate, I earn from qualifying purchases. Click
here
for more info about cookies collected and our privacy policy.
Actually, I'm quite dangerous with a hot beverage in my hands.
But oh, boy, this healthy tea made with BONE BROTH is something I'm making an exception for! It is SO good! And so healthy for you!
I regularly use the bone broth I make in all my cooking but now the kids and I are drinking it on a daily basis as well.
Except when we run out…because we drink it so much!
It's just a simple recipe that takes such little time to make and it's so filling as well.
In the video below, you can watch the creation of this bone broth and the opinions of my kids, ages 3 and 5, to see what they think of it as well! I talk about my guineas but also share about the bone broth!
The Benefits of Bone Broth (and why it makes a great healthy tea!)
Bone broth is so nutritious and so healing! I think it should be a staple in any diet! Cook with it! Drink it! Have a pot on the stove all the time! 🙂
The Benefits of Spices
And spices not only taste absolutely delicious but are anti-inflammatory and boost memory function, and so much more!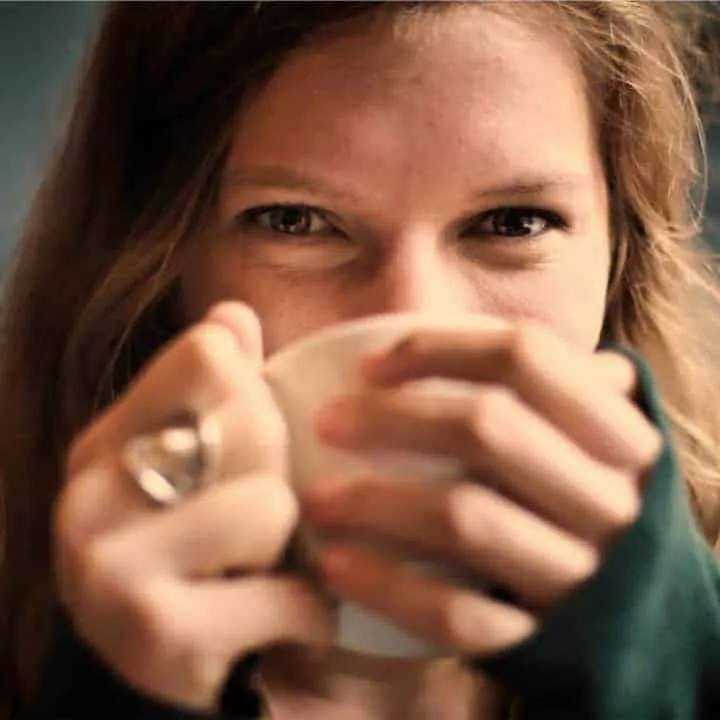 Healthy Tea with Bone Broth!
This bone broth tea will keep you healthy!
Ingredients
2 TBSP Apple Cidar Vinegar
2 TBSP Lemon Juice
1 tsp Ginger
1/4 tsp Cinnamon
1 TBSP Honey
Dash Cayenne
Dash Nutmeg
Dash Clove
Dash Tumeric
Instructions
Heat Bone Broth to boiling or desired temperature
As bone broth is heating, add all ingredients except honey to a mug
When bone broth is fully heated, add to mug
Get spoonful of honey and stir into heated beverage
Love! And drink often!
Notes
If bone broth is unavailable, this tea can be made with water. It still tastes as good!
And if you have a cough, it really is soothing to the throat.
Isn't that so easy?? Pin and print out this recipe often!