If you are milking goats right now, then you are spending a nice bit of time milking. I bet you wish you had the most comfortable, inviting, and organized milking stand that you could have! Well, this milking stand is the Cadillac of milking stands and one you'll want to take a look at!
This DIY milking stand is epic! Check it out!
You can watch the video on this page all about it!
And check out the pictures and information below!
*We get commissions for purchases made through links in this post. As an Amazon associate, I earn from qualifying purchases. Click
here
for more info about cookies collected and our privacy policy.
This is where I had milked for several years. It worked! A lot of my earlier videos on my YouTube channel were filmed right here.
You can read about how I build this pallet milking stand pictured below here.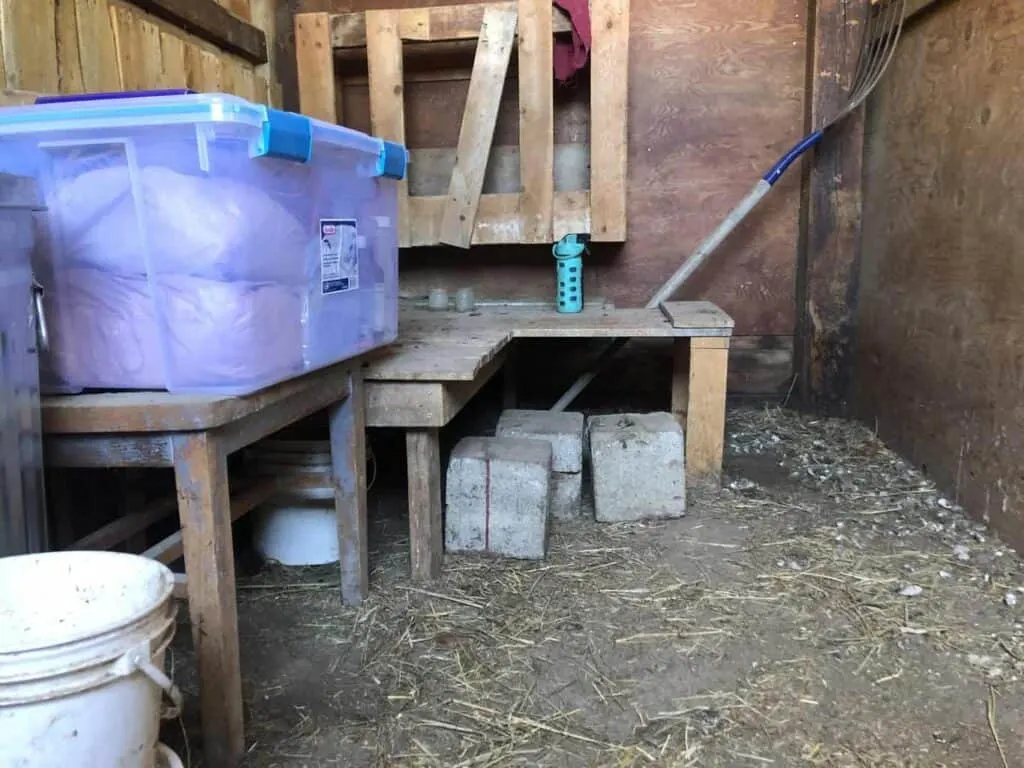 But let's continue with how I totally transformed this area!
So, there were a few issues here.
First of all, my dear chickens had decided that the ledge to the right was the perfect place to perch…and poop…all night long. Grrr.
Secondly, Right above where the pallet boards were attached on the left side…dear little mice decided to make a home in the wall. And bonus points, if you can spot the mouse that joined me in one of my YouTube videos. That had to stop!
Thirdly, the wind would blow right through those walls on the top and blow my pretty pictures all around!
And guys, it just wasn't very pretty.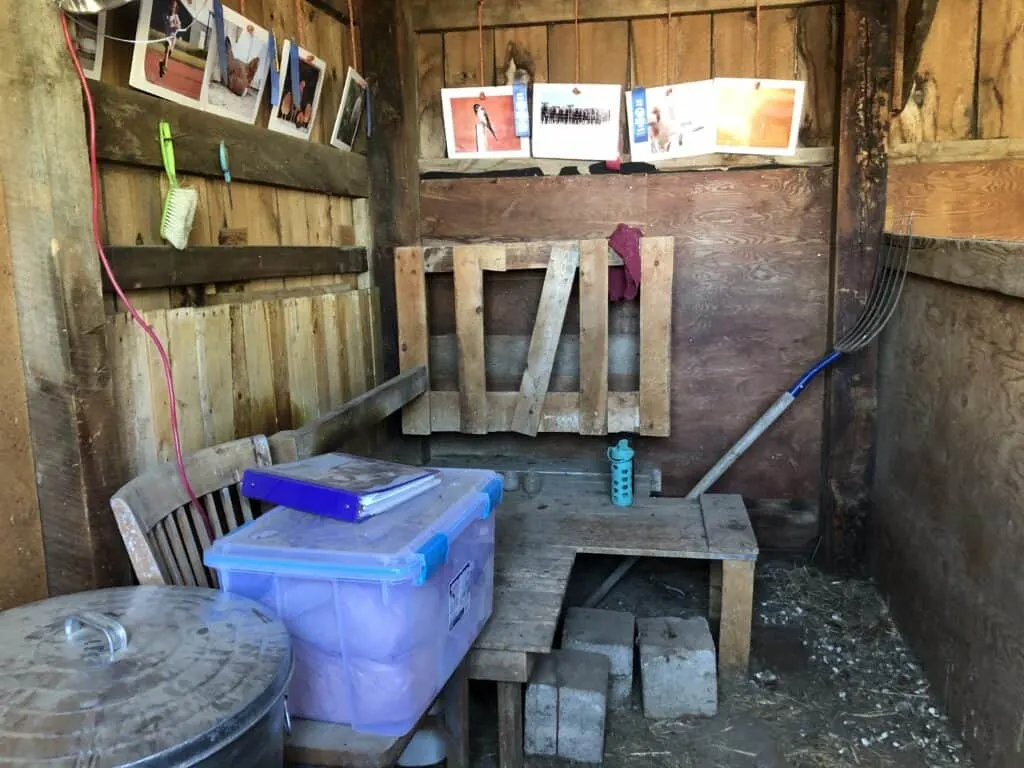 So, the first thing I did was tear out the original milking stand.
And put together my double-sided milking stand base like the picture below. And then I added plywood onto the top of that!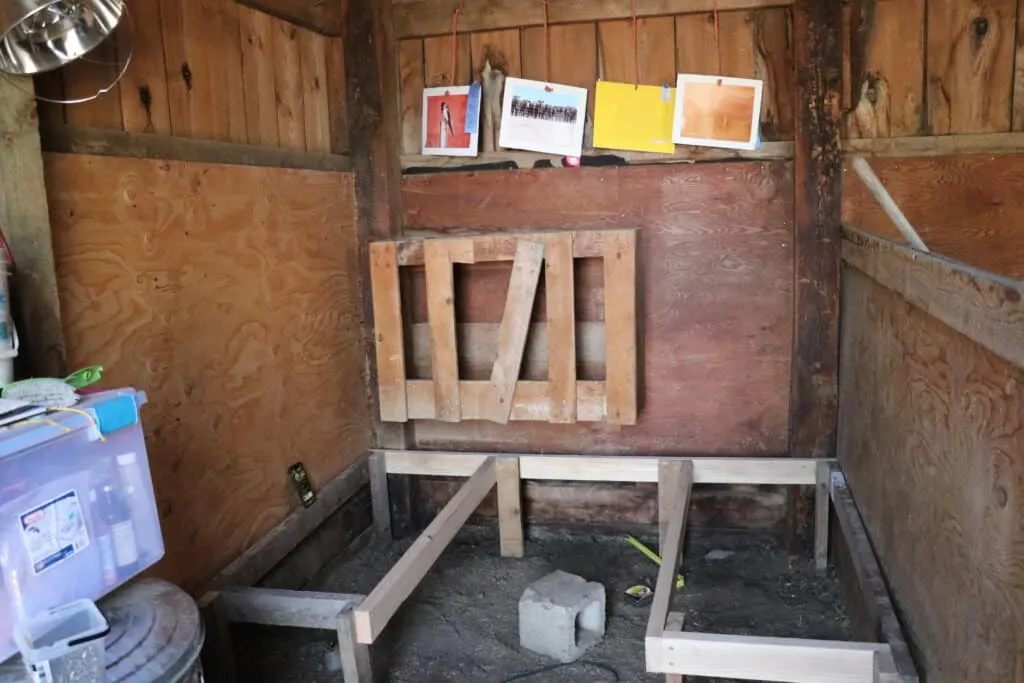 (Can you spy the chicken in the box of the head catch below?) I added more boards in the middle area. When I'm milking, that's where I sit!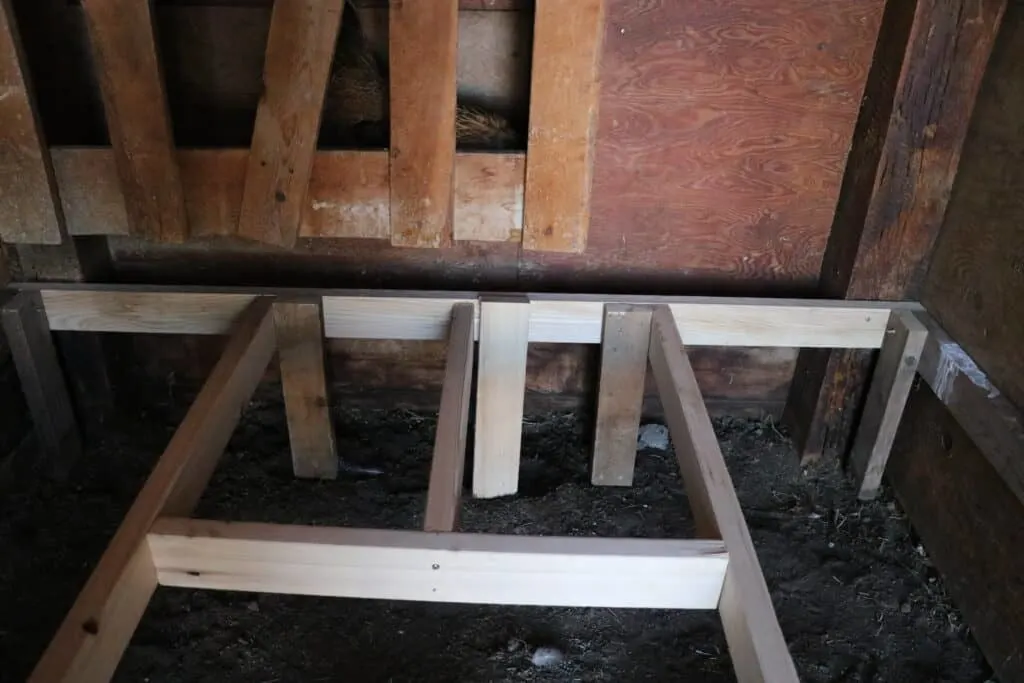 Oh, doesn't that white and black paint look so much better??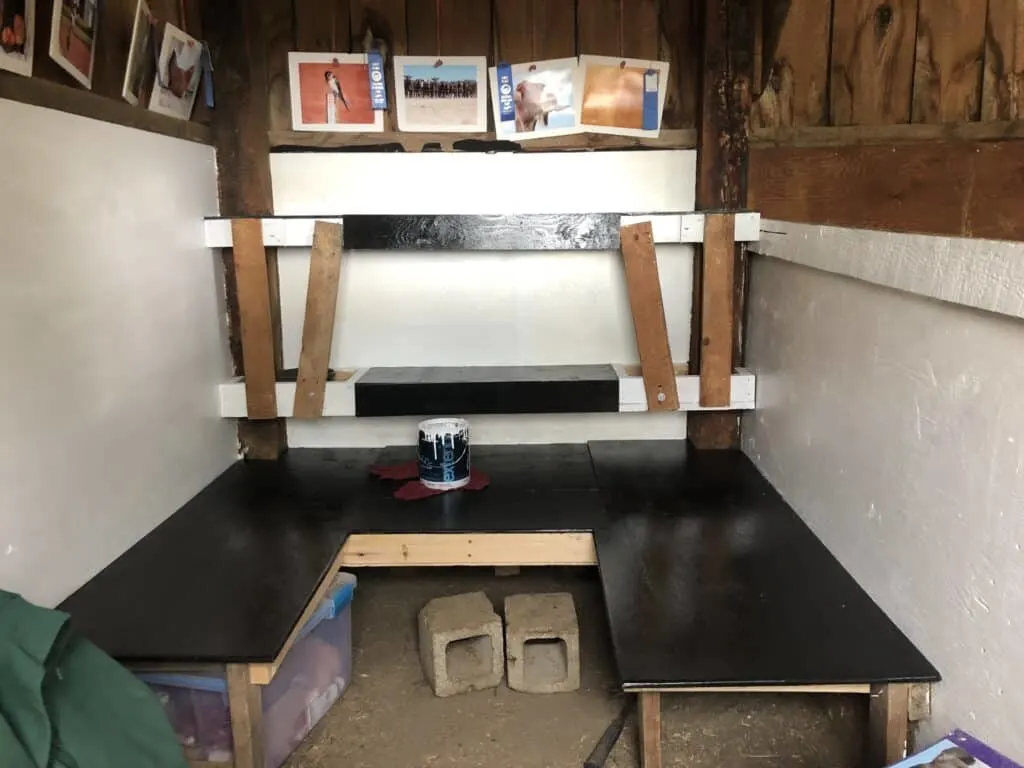 After I had this setup for several months, I realized I needed to go a step more with this and I added boards to the top of the walls.
And then I added lattice to the right side. It fancied it up, and will keep the goats from jumping over! It made the milking area seem more of its own little room!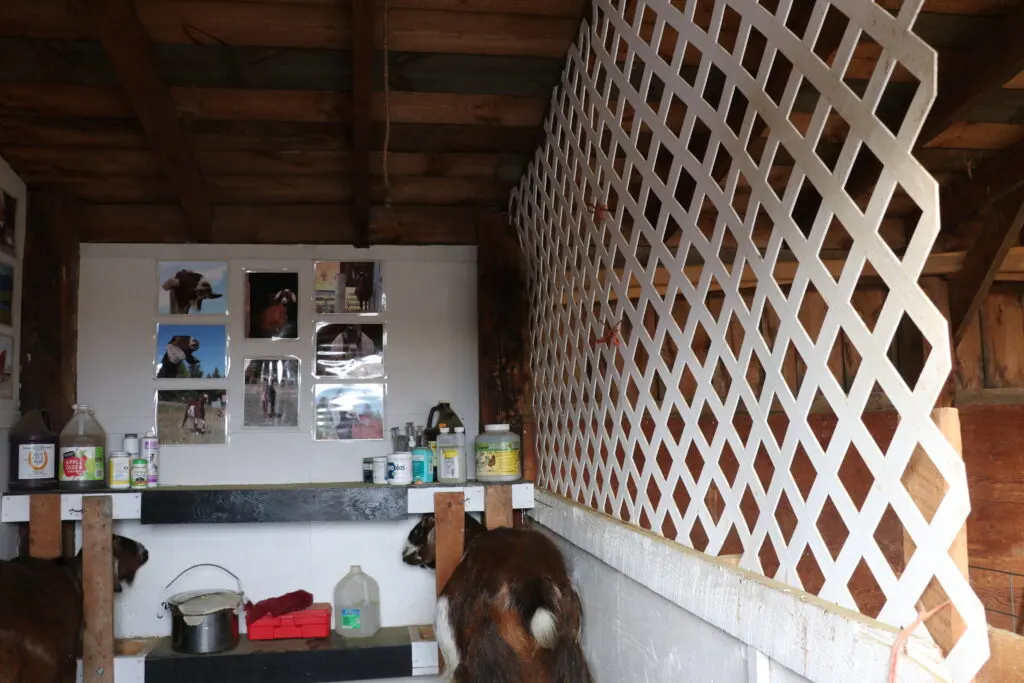 As you can see in the image below, the wide shelves actually open up and are storage areas as well.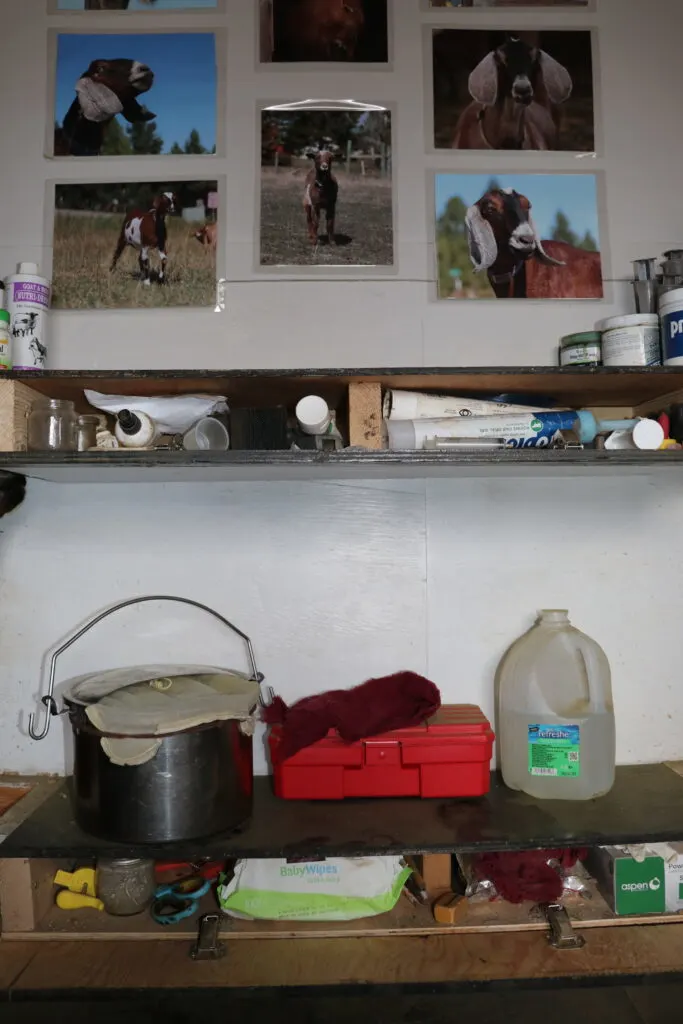 You can watch the second video I made about the final additions I added to this side of the milking barn: