A horse cost calculator is a great tool to help predict what a horse will cost. They are a large animal and do not come without cost! These tips will give a horse owner a great start to maintaining and controlling costs! This is one great tool from our raising horses resource page.
---
What does owning a horse really cost?
Horses are fun and exciting, and definitely an investment.
And they are so very worth it!
*We get commissions for purchases made through links in this post. As an Amazon associate, I earn from qualifying purchases. Click
here
for more info about cookies collected and our privacy policy.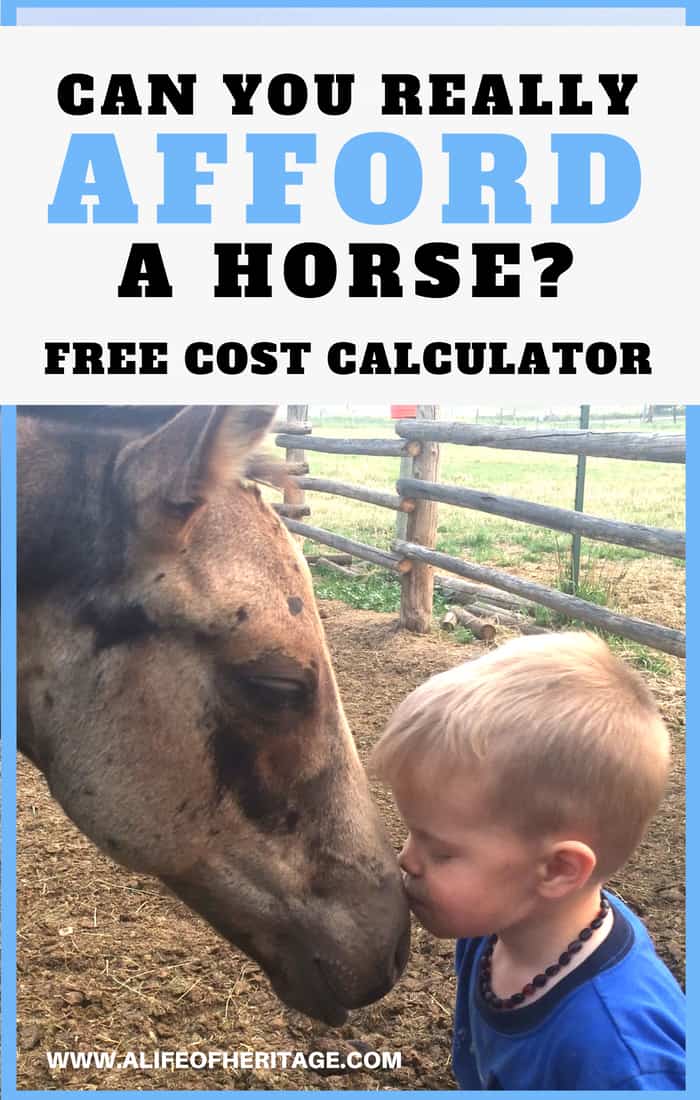 A fish can be left unattended…well actually, I've never owned a fish, so I don't know exactly what owning a fish entails, but according to the book I have memorized because I've read it to my son so many times, you feed "so much and no more". But fish, I suspect, are somewhat of a low maintenance pet.
In the 1-10-in-my-head-scale of lower maintenance to higher maintenance animals, it would be: fish, cats, birds, rabbits, dogs, goats, horses, cows, and milking animals. The larger the animal, the larger the investment of money, time, equipment, and land needed to maintain them. And when you are milking a cow, goat, or sheep, they have to be milked day in and day out, no exceptions!
Are you looking into the cost of owning a horse for the first time? Or maybe you are reworking your household budget and need to get a rein on how much you are spending on the horse you currently own.
Please utilize the Horse Cost Calculator below.
Let's take a look at what owning a horse would really cost you. Here is a link to open up the Horse Cost Calculator if the one below doesn't show: My Horse Cost Calculator
Horse Cost Calculator
TIPS
Be aware that overfeeding your horse doesn't make sense for several reasons: It's a waste of hay, money and there are dangers of and for an overweight horse.

Weigh out seriously the pros and cons of keeping a horse on your own property (if you have any) or at a boarding facility. Did you get sticker shock from finding out how much boarding a horse costs? There are actually many advantages to keeping your horse at a facility:

They usually take on the responsibility of feeding and watering the horse daily, which frees you up to go on vacation without having to find a horse babysitter.

They take on the responsibility of finding, paying for, and obtaining and storing hay.

They keep your horse on a worming, vaccination, and farrier schedule

The facility is knowledgeable about horses

They are responsible for all the manure and muck that piles up

They already have land and equipment purchased.

Talk to your vet or the professionals at the feed store if based on the level of activity he is getting, your horse would benefit from grain.

Not everyone will need to worm their horses every two months. A fecal test may be used to see if you need to worm your horses.

Follow the guidelines of the American Association of Equine Practitioners for vaccinating your horse.

Based on how often you are traveling with your horse will affect how often you will need to do a Coggins Test. Talk to your vet about frequency.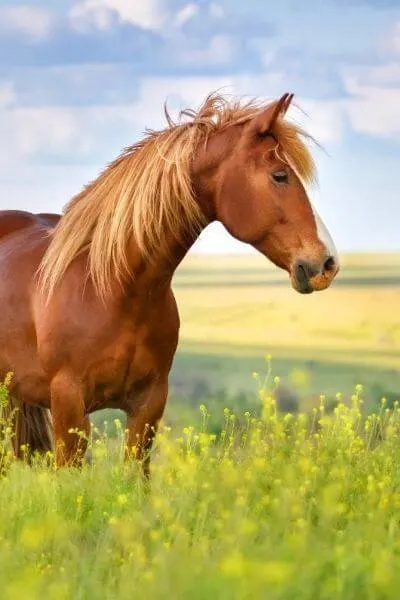 This horse cost calculator could really help you get a feel for what potentially a horse would cost you. And if you already are a horse owner, it'll help you with your budgeting.
Please feel free to fill it out and print it out for future reference!
Also, it is so helpful to know how much a year you will need in hay and how much to expect it will cost. Calculate your hay costs here. And if you are looking into buying a horse for the first time, Consider These Questions When Buying a Horse
When going through the numbers do you realize that you have too many horses? Read 10 Ways to Effectively Market and Sell Your Horse.
How much did it end up costing you to keep your horse each month? It would be interesting to see how it differs across the country.
Also, please feel free to sign up for our free resource page. We are continually adding to it and want to bless you with the information. Subscribe to our newsletter to receive the information on the password-protected page. We will keep you updated with new additions, so add us to your contacts in your email so you never miss a beat! You can find a sign-up form on this page 🙂
All you have to do is:
Sign up below
Find your confirmation email (in inbox or junk/spam folder) and confirm subscription
The Welcome email will hold all the details and password for logging in to your resource page
Add [email protected] to your contacts to ensure that you receive future emails and updates to our resource page
I also would love to know what would help you. What can we add to our resource page to make your life that much easier?
If you would like a sneak peek into our resource page:
Free Resource Page for Horse Owners
Free Resource Page for Homesteaders
Free Resource Page for God Seeker