Before bringing home your first goat and before your goats get settled in, you can compile this list (and more) to keep your goats happy and healthy!
---
So, you're convinced that your farm needs a goat (← Check out these six reasons you need a goat!)
(And don't forget that a goat is a HERD animal…which means you get two! I mean, once you've done your impressive convincing to get a goat, you automatically get TWO. Now, how cool is that??)
INVEST and PREPARE
Here's why ↓
Get it FREE: Before Bringing Home Your FIRST GOAT(s) Comprehensive, Printable Checklist
→ get it immediately
→ print it out
→ get stuff ready
→ buy a goat(s)
Congratulations! It's a great choice! And although there's a learning curve with any new endeavor and adventure, you won't regret it.
✅ Did you know that you can have access to over 50 resources in our

resource library

?

Don't miss out!
Let's get started. Before bringing home your first goat, these are the items and list of what you should have in place.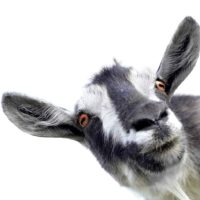 Goat Essentials and Info
Recommended Products
As an Amazon Associate and member of other affiliate programs, I earn from qualifying purchases.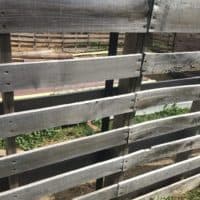 FENCING OPTIONS FOR SMALL ANIMALS
Notes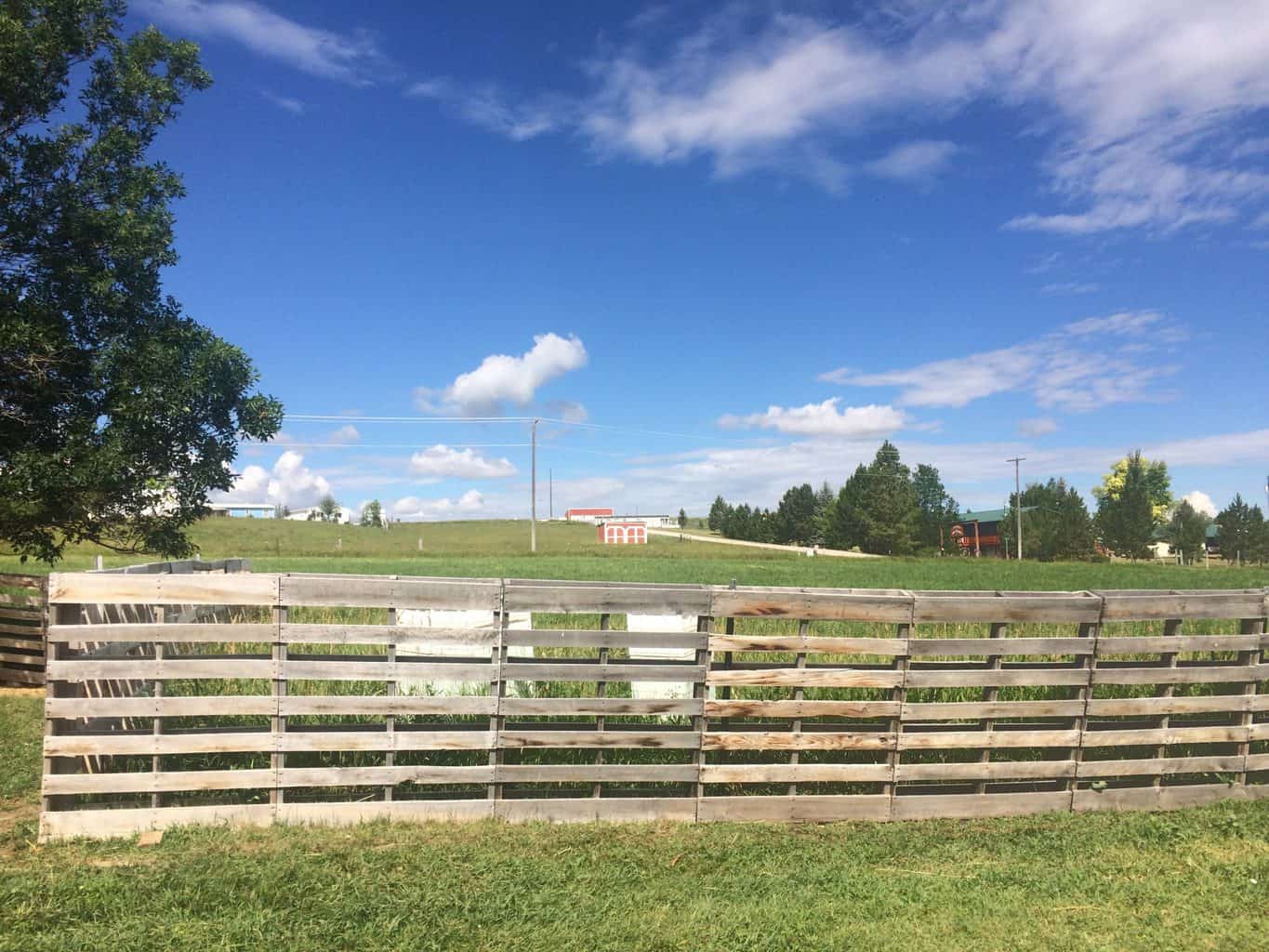 FENCING OPTIONS:
Sheep/Cattle Panels
MORE IDEAS:
Follow this Pinterest Board for more great ideas.
READ MORE INFORMATION ABOUT FENCING FOR GOATS:
For a more in-depth look at fencing options: Fencing For Goats
You can also read more about fencing for goats: How to keep your goats from breaking out
IMPORTANT CONSIDERATIONS:
** Always investigate the health of the goat's in the original herd.

** If you are also bringing home a buck, the fencing you have between the does and bucks should be put together well and secure enough to keep them apart. If possible, have a space between the does and bucks so they aren't directly over the fence from each other. It seems to me that when a goat is in heat...and the tip of their nose can fit through a small space, they will be on the other side of the fence. Guaranteed.

** If you are bringing home goats to an established herd, always have a quarantine pen to keep the new goat(s) in for the first several weeks.

** Also think long-term, will you be having kids in the future? You will need a separate area to wean them, so think ahead and plan for it now as you build fences.



Recommended Products
As an Amazon Associate and member of other affiliate programs, I earn from qualifying purchases.
✅
This is an ultra-useful tool for any goat owner:
Goat Information and Health Binder
–It's full of checklists, record keeping paperwork, checklists, and health monitoring and tracking sheets.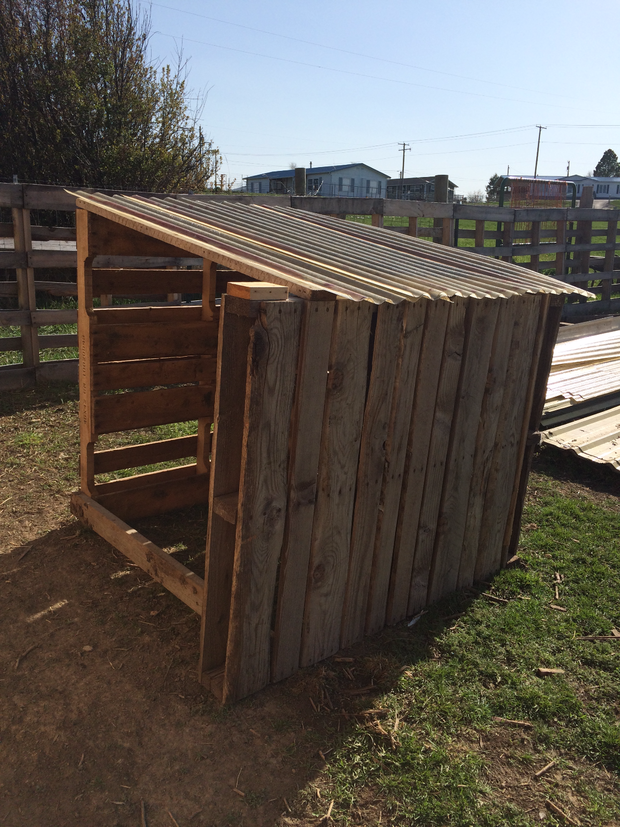 SHELTERS FOR SMALL ANIMALS
Notes

SHELTER OPTIONS:
By far these are the cheapest and easiest

Pallet Goat Shelters

to build for your goats. They are a perfect size and can be made very inexpensively and don't require a lot of room.

Barns or Lean-To's
Tarp covering cattle panels hooked to pallets
A-Frame plywood house
MORE OPTIONS:
Follow this

Pinterest Board

for more great ideas and to see pictures of the ideas listed above.
READ MORE INFORMATION ABOUT SHELTERS FOR GOATS:
Goat Care in Winter (Video). This video will walk you through how to care for goats in the bitter cold of winter. (And it was recorded when it was well below 0!)

You can also read more about shelters ideas here:

The Goat House


IMPORTANT CONSIDERATIONS:
Your goats will need shelter from the rain, snow, wind, and elements. Goats, out of all the ruminants, struggle the most regulating their body temperature.

Pneumonia Treatment and Signs (Video). Careful thought about shelters will help keep your goats warm and dry, which decreases their risk of pneumonia (Post), which is the leading killer in goats.
I would love to help you, don't forget to choose your next step in raising goats!
Find more information about raising goats here: Raising Goats
You can begin your journey and begin to prepare for goats with this free 5-Day Mini-Course which includes videos, PDF's, video transcripts, and access to my email if you have any questions: Prepare for Goats
If you are interested in a goat course that will teach you everything you need to know to keep your goats healthy and how to help them when they aren't, please check this out: Raising Goats for Beginners
Gain access and download the helpful "Before Bringing Your First Goat Home Checklist" below!
This list provided above is just a start. This list will grow as the goats get settled. You will continue to learn more and will keep your goats happy and healthy!
Here are more great resource for goat ownership and what you will need before bringing home your first goat(s!): Goat Starter List, How to Prepare for Goats, 10 Must-Have Items for Goat keepers
This free printable checklist isn't the only one available to you! Sign up for access to our free resource page and you will be given a password to open up the page for ALL of our great information and checklists! Woo-hoo!
Seriously, our free resource page is worth looking into. It has a great selection of tips, and checklists that have helped me so much on my homesteading journey. How much better can it get?? 😉 Sign up here! Happy learning!
Get access to 50+ resources to help you gain confidence, save time, stay organized and restore hope. Your password protected page will be updated on an almost weekly basis and weekly emails from A Life of Heritage will keep you in the know. 🙂 We want to bless YOU with this information!
I also would love to know what would help you. What can we add to our resource page to make your life that much easier? Email me your ideas: delci@alifeofheritage.com
If you would like a sneak peek into our resource page:
Free Resource Page for Horse Owners
Free Resource Page for Homesteaders
Free Resource Page for God Seekers