"What are you going to do with all this milk?? It's taken over the fridge!"
That was a handful of years ago.
And yes, the fridge was full. Of goat's milk.
*We get commissions for purchases made through links in this post. As an Amazon associate, I earn from qualifying purchases. Click
here
for more info about cookies collected and our privacy policy.
But I have expanded my recipes using all this prolific milk!
And it's goat's milk chocolate pudding for the win!
This yummy snack is about as healthy as it can get and will really quench that sweet tooth that you may have.
If you own goats, then you'll want to check out all the helpful information on my raising goats page: Raising Goats and on my YouTube channel: Delci | A Life of Heritage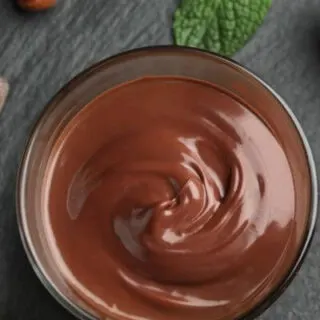 Goat Milk Chocolate Pudding
This is an awesome way to use goat milk! This creamy, chocolate pudding is a great snack for you and your kids!
Ingredients
8 Cups of goat milk
12 Tablespoons of Cocoa Powder
16 Tablespoons of arrowroot powder
1/3 Cup honey (add to desired taste)
1 Tablespoon vanilla
1 Tablespoon butter
Instructions
Mix 6 cups of milk with cocoa powder in a bowl. Wisk in quickly to prevent clumps.
Add arrowroot powder to cocoa/milk combination and wisk quicky to prevent clumps.
Add remaining milk into the saucepan.
Pour the cocoa powder mixture into the milk in the saucepan and mix well.
Add honey.
Bring to a simmer and allow to thicken for about ten minutes. Stirring frequently.
After the pudding has thickened, remove from heat and add in vanilla and butter. Stir until butter is melted and it has combined well into the mixture.
The pudding is still runny at this point but will continue to thicken as it cools.
After cooling (usually overnight), serve and enjoy!
What's your favorite recipe to make using your goat's milk? Let me know in the comments!