I value sleep. Really.Value.Sleep. I also am an introvert by nature and need my daily refueling alone time, which takes place perfectly during nap time! Each of the kid's rooms is dark and quiet and has a fan.
To help block out the Montana sun, I made pallet window shutters for my son's room. Our Montana sun, during the summer months, is up ridiculously early…maybe 4 am? I guess I'm not even sure! I've never been up that early to greet it "good morning." I do know when it sets, however, because I LOVE spending my evenings in my garden. I sadly say, "good night, sun" around 10 pm.
*We get commissions for purchases made through links in this post. As an Amazon associate, I earn from qualifying purchases. Click
here
for more info about cookies collected and our privacy policy.
These help block out the light, so I have a happy, well-rested boy each day and they fit perfectly with the rustic cowboy look I was wanting for his room.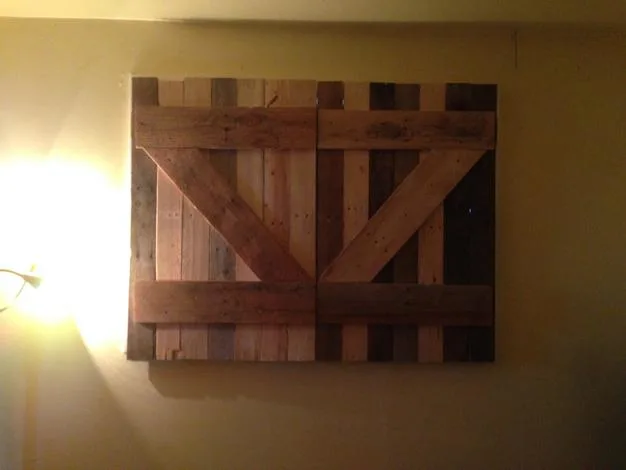 These were very simple to make:
I measured the window. Cut the boards to size. Screwed together. Hung with heavy-duty hinges. The hardest part is getting them lifted up and hung, so get some help!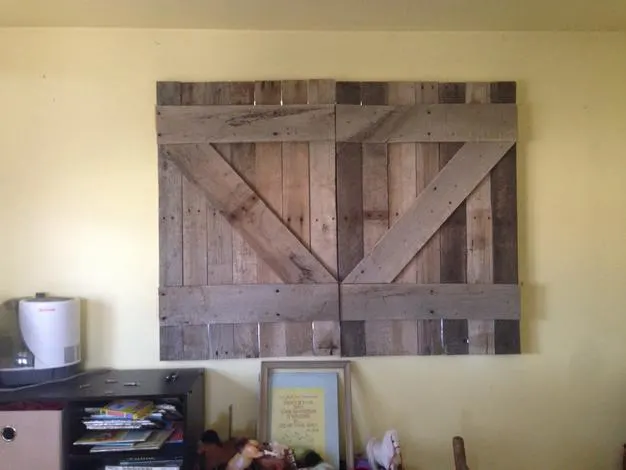 Pallet boards are free and wonderful but they are HEAVY!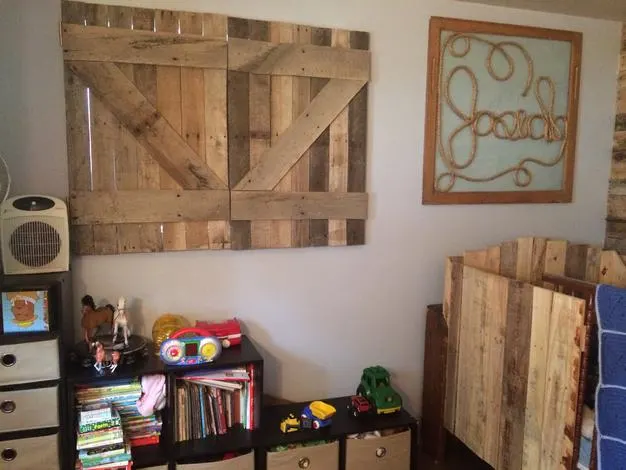 One more project is done! You can see in this last picture that I've painted the walls a soft blue and you can see the pallet toddler bed and the corner of the pallet wall that I've also completed. I'm going to try my hand at making a pallet barn door for his closet door next. The doors that are on his closet now, seem to fall off their tracks if you just look at them. So, right around the corner, I'll be tackling that project!
Have any of you made shutters? After making these I pondered if I could have or should have made each side to have a hing in the middle to fold up and open up in a smaller section. What do you think?
Also, please feel free to sign up for our free resource page. We are continually adding to it and want to bless you with the information. Subscribe to our newsletter to receive the information on the password-protected page. We will keep you updated with new additions, so add us to your contacts in your email so you never miss a beat! You can find a signup form on this page 🙂
All you have to do is:
Sign up below
Find your confirmation email (in inbox or junk/spam folder) and confirm subscription
The Welcome email will hold all the details and password for logging in to your resource page
Add [email protected] to your contacts to ensure that you receive future emails and updates to our resource page