Pallets are the best invention ever for those of us who value the high cost of free wood.
No, seriously. If you don't believe me you better take a moment and read why and how you can use pallets for everything.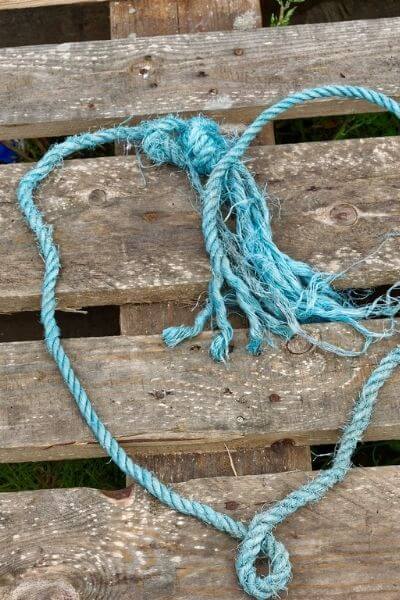 *We get commissions for purchases made through links in this post. As an Amazon associate, I earn from qualifying purchases. Click
here
for more info about cookies collected and our privacy policy.
But you can't start using them until you can take them apart. My lovely husband welded me together a bar…thing…
Er…a pallet take apart bar. And it has been used on countless pallets.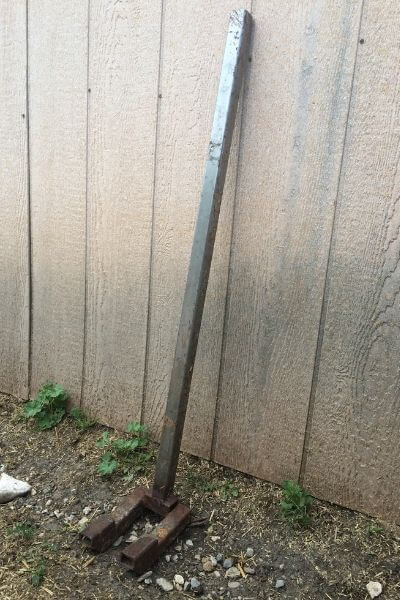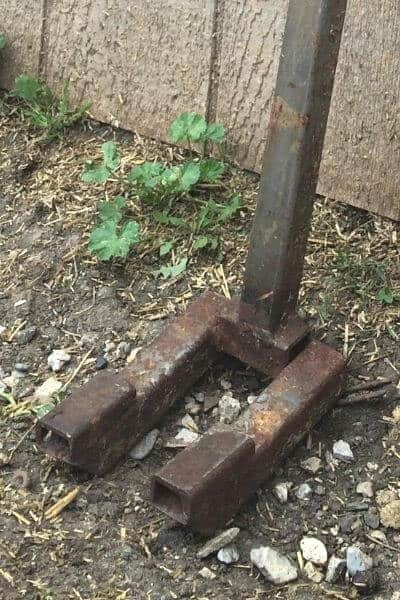 (Can't build your own pallet buster? There are a lot of options here: Pallet Busters Check them out!)
I drool over piles of pallets I see along the way. "Wait, Bill! Do you see that pallet pile? I want it! Can you find out who's it is?? And then bring them home…? Please…?"
"But you already have a pile of pallets! You don't need any more."
*Roll of the eyes* "You never can have too many pallets. Really. Once you start using them, they are gone! Gone so quickly! I need that pile…"
Take a moment and watch how I take apart a pallet. The pallet I chose is a pallet that I come across quite a bit: broken boards and because of this, it was put in the "free pile" at the feed store.
But don't let broken stop you! 🙂
How to take a pallet apart
How do you take your pallets apart?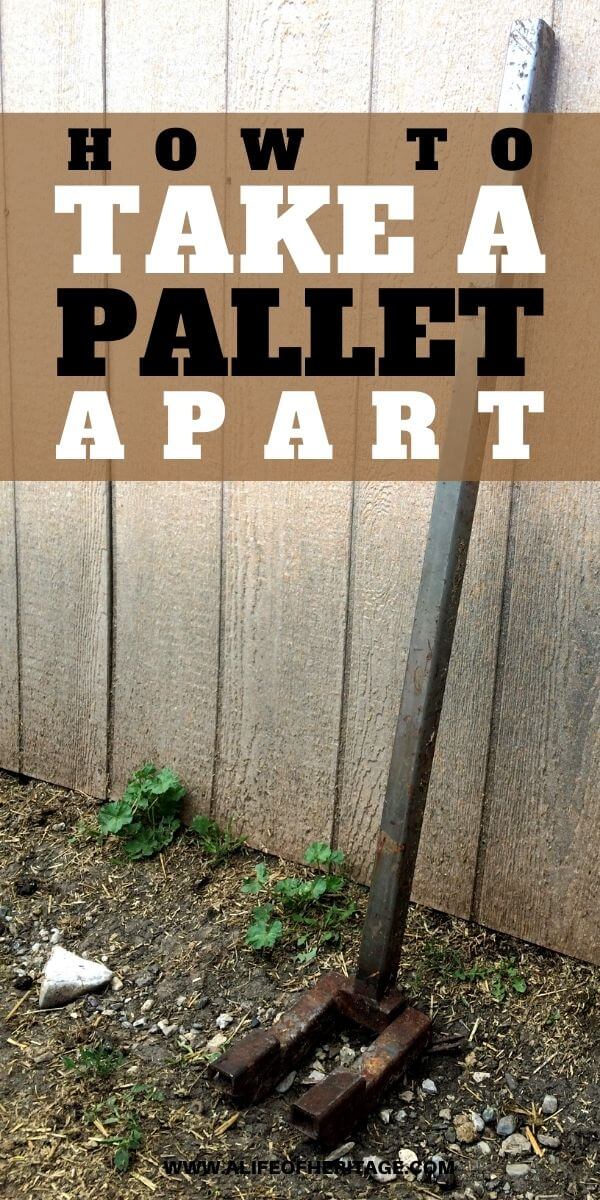 If you are on a journey to self-sufficiency, you may be interested in our free resource page for homesteaders. It is password protected and updated weekly. So take a moment and sign up below. You will receive an email shortly and will be able to download and print all the helpful resources.
Seriously, our free resource page is worth looking into. It has a great selection of tips, and checklists that have helped me out greatly. This page is password protected and is updated almost weekly! How much better can it get?? 😉 Sign up below! Happy learning!
Get access to 25+ resources to help you gain confidence, save time, stay organized and restore hope. Your password protected page will be updated on an almost weekly basis and weekly emails from A Life of Heritage will keep you in the know. 🙂 We want to bless YOU with this information!
All you have to do is:
Sign up below
Find your confirmation email (in inbox or junk/spam folder) and confirm subscription
The Welcome email will hold all the details and password for logging in to your resource page
Add [email protected]to your contacts to ensure that you receive future emails and updates to our resource page
I also would love to know what would help you. What can we add to our resource page to make your life that much easier? Email me your ideas: [email protected]
If you would like a sneak peek into our resource page:
Free Resource Page for Horse Owners
Free Resource Page for Homesteaders
Free Resource Page for God Seeker