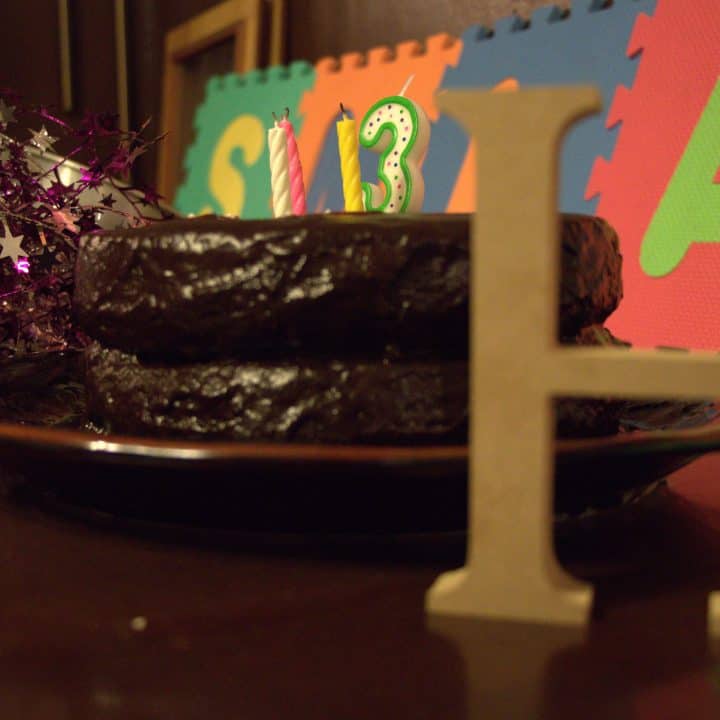 As Healthy as it gets Chocolate Cake!
This cake is as healthy as it gets, with no refined sugar!
Ingredients
1 1/4 Cups Flour
1/2 cup cacao powder
1 tsp baking soda
1/2 teaspoon salt
1/2 cup honey
1/2 cup butter (1 stick) melted
4 eggs, room temperature
1/2 cup chocolate chips/chunks
Instructions
Combine dry ingredients into a small bowl: flour, cacao powder, baking soda, and salt.
Add honey and melted butter and mix well.
Add the eggs and mix well.
Stir in the chocolate chips.
Spoon batter into greased 9 inch round cake pan.
Bake at 350°F for 20-23 minutes.
Toothpick should come out clean. BUT CAREFULLY WATCH COOK TIME! Cooking too long will cause it to be too dry.
Remove from oven and place on wire rack to cool.
Cool cake and add the "As Healthy as it gets Chocolate FROSTING" on top.
Notes
Remember not to cook the cake too long!
*We get commissions for purchases made through links in this post. As an Amazon associate, I earn from qualifying purchases. Click
here
for more info about cookies collected and our privacy policy.