If you forgot to take out the meat…again…then this tuna noodle casserole is for you!
Is so easy, if you blink, you'll almost miss actually making it.
And your kids will say, "Oh! Dinner's ready already??"
*We get commissions for purchases made through links in this post. As an Amazon associate, I earn from qualifying purchases. Click
here
for more info about cookies collected and our privacy policy.
That's how easy this is!
And your kids will happily munch this down and ask for more. At least mine do! 🙂
You can watch the creation process in this video below …but remember! Don't blink or you'll miss it! And you'll get the full opinion of a 3 and 5-year-old on just how good it really is.
This tuna noodle casserole will be one to print out and save for those emergency moments where you need food instantly and have starving children at your feet.
Get out tuna! Get the mayo! Cook the noodles!
You got this 😉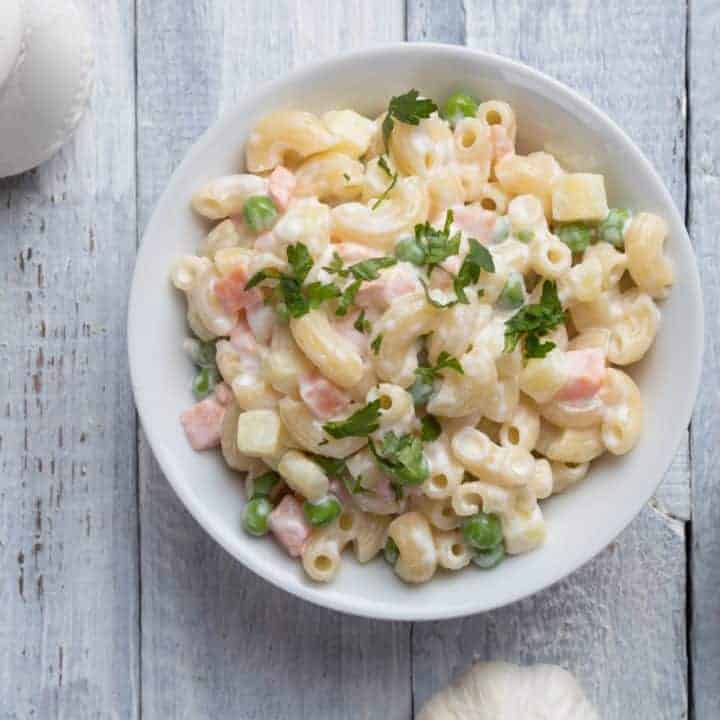 Easy Tuna Noodle Casserole
Additional Time:
3 minutes
This dish is so easy to make at the last minute!
Ingredients
Noodles of choice
Can of tuna
Mayonnaise
Seafood seasoning
Instructions
Cook noodles according to package directions
Add can of tuna
Depending on preferences, add 4-8 spoonfuls of mayonnaise
Season to taste
Stir well and serve immediately!
Notes
Add peas or any veggie of your choice to brighten up the plain color, add some flavor, and more nutrients!
Isn't that deliciously easy? And yummy? Don't fret. The kids will survive for another 12 minutes while you cook the noodles. Put them to work getting out the ingredients and you'll be eating in no time!
And what an inexpensive meal to put on the menu! An easy, yummy and low-cost lunch option is one to put on the schedule!
If you are interesting in beating away the cold and flu season, check out thisHealthy Tea with Bone Broth